This site was voted: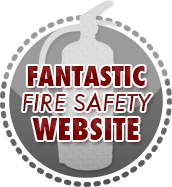 by onlinefiresciencedegree.org
(scroll to 74 on the list)
This page is intended to provide individuals with general information pertaining to fire restoration.
Whether big or small, a fire is a powerful force that can wreak havoc on a home and its furnishings, leaving a family distressed and overwhelmed. Homes that are damaged by fire, but not completely demolished, often require a significant amount of attention in order to become inhabitable again. Even though the effects of the fire may not appear considerable, it is recommended that you contact a professional in fire restoration in order to accurately assess the actual extent of the damage.
The Effects of Fire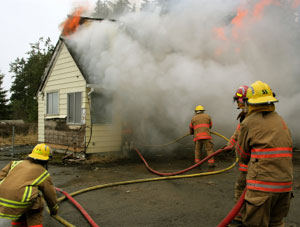 While some of the consequences of a fire are apparent and easy to measure, other effects of the blaze are completely invisible to the eye. Since smoke inevitably makes its way to the interior of the structure itself, it becomes a hidden health hazard well after the visible damage has been repaired.
When inhaled, smoke and soot residue can be harmful to your health and potentially life-threatening to vulnerable members of the household if the environment is significantly contaminated. And although it may be tempting to try to clean the mess yourself, it is not advisable as it will not be adequate to eliminate the health risks. It is important that both the obvious and not-so-obvious effects of fire damage are completely rectified before attempting to re-inhabit the home. It is best to call in the experts who are trained to remedy the effects of fire damage and able to render your house safe to live in again.
How Can Fire Damage Restoration Help?
When a fire occurs in your home, the physical damage can be overwhelming. While it may seem that you may never be able to live comfortably in your home again, a professional clean-up managed by fire damage restoration experts will put your life back in order. They will typically proceed as follows:
Assess the full extent of the fire damage including damage to infrastructure such as plumbing and electrical wiring
Identify salvageable items and remove them from the house to preserve them during restoration
Protect unaffected areas of the house so as to prevent ongoing spread of harmful toxic fumes
Maintain an itemized list of non-salvageable items to be submitted with your insurance claim
Permanently eliminate (not simply cover up) the odor left by the fire using ozone generators
Thoroughly deodorize the affected areas of the home using professional thermo-foggers
Clean all surface areas such as walls, furniture, flooring, and carpets using professional-grade, EPA-approved cleaning solutions
Clear the home's ventilation system of any and all hazardous contaminants
What Can You Do?
Due to the risk of smoke inhalation, do not attempt to clean up. Here are some things you can do while you wait for the fire restoration experts to arrive:
Call your insurance company and report the incident
Take pictures and/or videos of the fire damage in order to corroborate your insurance claim
Open all the windows in the home to allow for maximum ventilation
Dispose of any food that may have been exposed to smoke
Although there is a cost associated with hiring a professional in fire restoration, there is no price for your peace of mind; you will rest assured that your home is not only clean, but your family's health is secure as well.